Lawrence Township Police Department
Lawrence Township Police Department
The Police Departments consists of 11 full-time officers and we cover 32 square miles.
The mission of the Lawrence Township Police Department is to maintain a safe and secure environment for all persons residing in and visiting Lawrence Township, using a highly visible law enforcement presence. We are dedicated to and will strive for excellence of service through cooperation with the community.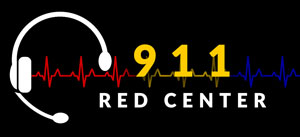 Lawrence Township is part of the the Regional Emergency Dispatch (RED) system. The RED Center serves Western Stark County and approximately 150,000 residents.
Ohio Victims' Rights Laws, also known as Marsy's Law
Marsy's Law, Named For Marsy Nicholas who was murdered by her ex-boyfriend in 1983, was enacted by voters in November 2017 as an amendment to Ohio's constitution.  Ohio is the sixth state to adopt the constitutional amendment, also known as the Ohio Crime Victims' Bill of Rights.
Learn more about Ohio Victims' Right Bill of Rights
---
Make sure to select Lawrence Township when filling out RED Center forms.
Concerns in the neighborhood due to suspicious activity?
Request Extra Patrols
Request Vacation Check
Access crash reports, via the State Highway Patrol.
David Brown
Chief of Police
---
---
---
(330) 854-2096
Fax: (330) 854-6231
---
Lower Level of Township Hall
---
---